Welcome to What They Don't Teach You At Church, a site dedicated to uncovering the truths of scripture.
Our Mission
This site is dedicated to all who travel The Way, seeking the narrow gate that leads to life.
Come, let us reason together, and rediscover the simple truths of scripture which have been lost or covered by tradition, to enable real and meaningful relationship with Yah, our Creator.
Please check back often as we plan to add new content frequently.
(Site relaunched 14-November-2021)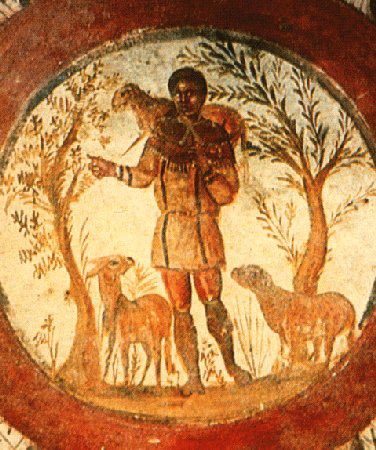 "Do not think that I came to destroy the Law or the Prophets. I did not come to destroy but to fulfill. For assuredly, I say to you, till heaven and earth pass away, one jot or one tittle will by no means pass from the law till all is fulfilled. Whoever therefore breaks one of the least of these commandments, and teaches men so, shall be called least in the kingdom of heaven; but whoever does and teaches them, he shall be called great in the kingdom of heaven. For I say to you, that unless your righteousness exceeds the righteousness of the scribes and Pharisees, you will by no means enter the kingdom of heaven.

– Matthew 5:17-20
"Enter by the narrow gate; for wide is the gate and broad is the way that leads to destruction, and there are many who go in by it. Because narrow is the gate and difficult is the way which leads to life, and there are few who find it.

– Matthew 7:13,14
"Not everyone who says to Me, 'Lord, Lord,' shall enter the kingdom of heaven, but he who does the will of My Father in heaven. Many will say to Me in that day, 'Lord, Lord, have we not prophesied in Your name, cast out demons in Your name, and done many wonders in Your name?' And then I will declare to them, 'I never knew you; depart from Me, you who practice lawlessness!'

– Matthew 7:21-23
"Now by this we know that we know Him, if we keep His commandments. He who says, "I know Him," and does not keep His commandments, is a liar, and the truth is not in him. But whoever keeps His word, truly the love of God is perfected in him. By this we know that we are in Him. He who says he abides in Him ought himself also to walk just as He walked.

– 1 John 2:3-6
"And another angel followed, saying, 'Babylon is fallen, is fallen, that great city, because she has made all nations drink of the wine of the wrath of her fornication.' Then a third angel followed them, saying with a loud voice, 'If anyone worships the beast and his image, and receives his mark on his forehead or on his hand, he himself shall also drink of the wine of the wrath of God, which is poured out full strength into the cup of His indignation. He shall be tormented with fire and brimstone in the presence of the holy angels and in the presence of the Lamb. And the smoke of their torment ascends forever and ever; and they have no rest day or night, who worship the beast and his image, and whoever receives the mark of his name.' Here is the patience of the saints; here are those who keep the commandments of God and the faith of Jesus.

– Revelation 14:8-12